Xamarin Meetup–Automated Testing
I had a great time on Thursday the 15. September 2016 at the Xamarin User Group in Zurich. Though having a little struggle with the latest updates which seemed to have a "minor" impact on my UI Tests to run on Windows i.e. Visual Studio I had a great time presenting and some interesting questions to chew on during answering.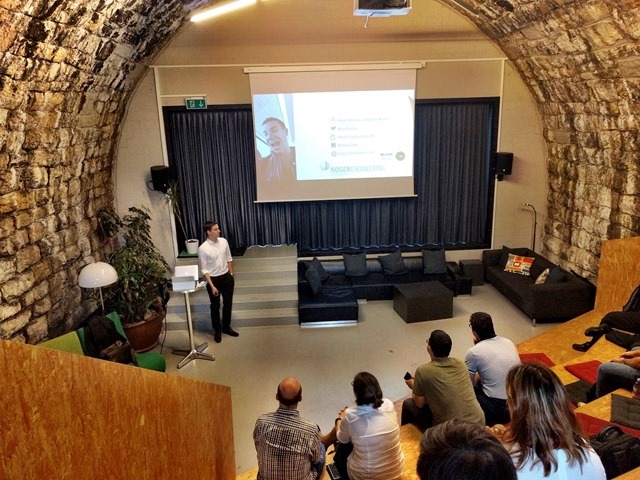 After the Meetup there was the typical Pizza, Sweets, Beer, Water discussions that always spawn some new insights on topics. I want to thank all those who came to the talk and I'm looking forward hopefully seeing you dear reader at one of the upcoming Xamarin Meetups in Zurich.
Plus I am thrilled to announce that I'm now a Co-Organizer of the Meetup together with Thomas Charrière and Reto Senn. So if you have any topics you would like to present or see presented be sure to reach out to me via  Twitter or just write a comment down bellow. If you simply wish to support our effort by providing some beverages do neither hesitate to contact me or one of my co-organizers

#
Talk Content